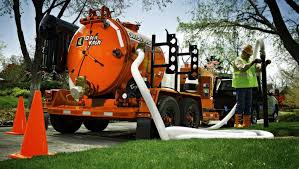 Vacuum excavation (also known as suction excavation) is an innovative solution to traditional excavation methods. This technology produces powerful suction driven by high powered fans allowing safe excavation to take place.
Vacuum excavation is considered best practice for safely finding and seeing underground utilities. It reduces by more than half the chance of damaging buried utilities.
Vacuum Excavation also eliminates the need for costly and time-consuming manual labour. Buried pipe systems do not suffer damage and output is up to sixteen times higher than achieved by conventional excavation.
The Benefits of Vacuum Excavation include:
Eliminating underground utility strikes
Minimising traffic disruption
Reducing reinstatement costs
Less manpower and equipment needed for each job
Clearing away environmental damage
Faster completion of excavation works
JS Drilling is the first choice for many leading construction companies in Ireland. Our comprehensive range of geotechnical drilling services includes:
Window sampling, shell and auger, rotary drilling plus vacuum excavation
Installation of groundwater monitoring wells
Soil boring and sampling
CPT/SPT/U100 testing and sampling
Monitoring wells
Pneumatic piezometers at soft land
Inclinometers.
JS Drilling have decades of experience in Vacuum Excavation having worked on Vacuum Excavation projects in Ireland, the UK and Africa. JS Drilling has an extremely impressive client base, including multinationals, blue chips, leading building and mining companies, prominent engineering and environmental consultants, local authorities, utilities, semi-states and other government departments.
At JS Drilling, we pride ourselves on our problem-solving abilities. Our in-house design team develops focused remedial strategies which we can take through from conceptual design and regulator negotiation to full scale implementation, final validation, regulatory approval, and every stage in-between.
---
Contact us for all your Vacuum Excavation requirements.