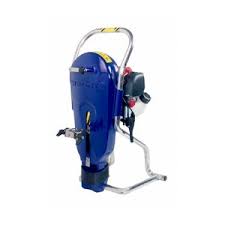 Mechanical actuation for pumping with inertial pumps (footvalve system) to depths of up to 45m
Fully portable, single operator power unit, weighing just 13 kg.
Outstanding pumping performance
Incorporates tubing clamps for use with various tubing sizes, which then connect to a corresponding footvalve
Powered by a Honda GX-25 series, 0.25 horsepower, 4 stroke, petrol motor, runs for approximately 1 hour without refuelling
16mm & 25mm Waterra tubing available on request, including footvalves and flexi tubing.
JS Hire provides Waterra Powerpack PP1 Inertia Pump Hire at the following rates:
Daily Rate €50
Weekly Rate €250
JS Hire offer an unrivalled selection of geotechnical, environmental, remediation and sampling instrumentation and equipment. For much of our range, we are the only source in Ireland, and in many cases, we were the first to bring the equipment into Ireland.
Not only do we have the best and most up-to-date equipment – we also make sure that everything is backed up by our superb service, prompt delivery and competitive rates. We are always investing in new, cutting-edge machinery.
---
Contact us about Waterra Powerpack PP1 Inertia Pump Hire.